South Claines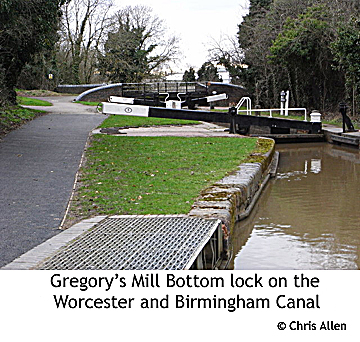 Quick Links
Descriptive Notes
The Worcester and Birmingham Canal enters the parish at Bilford, flows in a south-westerly and then a southerly direction towards the Lowesmoor Basin, before leaving the parish at the boundary of St Martin parish.
Location
The parish is roughly triangular in shape defined by the following O.S. References:
NW corner: OS8457 East corner: OS8755
SW corner: OS8455

The northern boundary of the parish runs north of Barbourne and along Checkett's Lane and Bilford Lane.
At the eastern end the parish comes to a point at Elbury Hill.
In the south the parish shares boundaries with the parishes of St Clement, St Nicholas and St Martin.
The western boundary is the River Severn.

See also entry for Whistones
Hundred
Lower Oswaldslow [25]
Census Records
All the censuses between 1841 and 1901 are now available on a number of fee-paying (Subscription or PayAsYouGo) sites including Ancestry.co.uk, FindMyPast.co.uk, thegenealogist.co.uk and genesreunited.co.uk. The 1911 census is available in full or in part on some of these sites. We are unable to advise on the choice of site since researchers' personal preferences will be influenced by the content and search facilities offered by each site. Some sites offer a free trial.
Access to the library edition of Ancestry.co.uk is widely available at most record offices, including Worcestershire Archives, and some libraries. You are advised to book time on their computers before making a visit.
A free-to-view site is being developed at freecen.org.uk for the 1841, 1851, 1861, 1871 and 1891 censuses. Coverage of Worcestershire parishes is rather sparse at this time.
Census returns can usually be viewed at Church of Jesus Christ of Latter Day Saints' Family History Centres.
Some repositories offer census details on microform, disc or printed copy. These include:
1891-1901 at Worcestershire Archives [14]
Last Updated: 21/07/2012