Aldington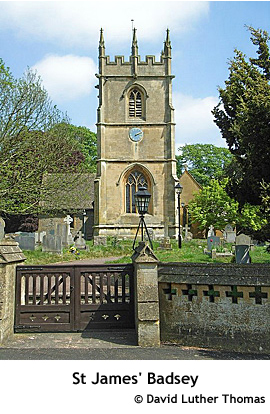 Quick Links
Census Records
All the censuses between 1841 and 1901 are now available on a number of fee-paying (Subscription or PayAsYouGo) sites including Ancestry.co.uk, FindMyPast.co.uk, thegenealogist.co.uk andgenesreunited.co.uk. The 1911 census is available in full or in part on some of these sites. We are unable to advise on the choice of site since researchers' personal preferences will be influenced by the content and search facilities offered by each site. Some sites offer a free trial.
Access to the library edition of Ancestry.co.uk is widely available at most record offices, includingWorcestershire Archives, and some libraries. You are advised to book time on their computers before making a visit.
A free-to-view site is being developed at freecen.org.uk for the 1841, 1851, 1861, 1871 and 1891 censuses. Coverage of Worcestershire parishes is rather sparse at this time.
Census returns can usually be viewed at Church of Jesus Christ of Latter Day Saints' Family History Centres.
Some repositories offer census details on microform, disc or printed copy. These include:
1901 at Worcestershire Archives [14]
Transcriptions of the 1841-1911 census returns for Aldington appear on www.badsey.net/history.
Schools Records
The records of schools and other educational establishments in this parish are detailed in a handlist available at Worcestershire Archives. The list refers to original documents so you will need to note the reference number and contact staff.
Aldington schoolchildren attended school in Badsey. Transcriptions of late 19th century and early 20th century admissions registers appear on www.badsey.net/history. "Heads and Tales: A History of Badsey Schools" by Maureen Spinks, published by The Badsey Society, 2004 describes the history of schools in Badsey from 1854. See http://www.badsey.net/bsp/ [81]
Other Sources
Valuation Office Survey Records - Between the years 1910 and 1915, a comprehensive survey of land ownership in England and Wales was undertaken, the like of which had not been seen since the Domesday Book of 1086. The survey (sometimes referred to as the "New Domesday") was conducted by the Board of Inland Revenue Valuation Office under the Finance (1909-10) Act, 1910. Three series of records relating to the survey survive, two at Worcestershire Archives and one at The National Archives:
The Valuation précis (also known as Domesday Books, but properly entitled "Duties on Land Values"), prepared by the Inspector of Taxes. The books contain entries for each hereditament in England and Wales, providing basic information relative to the valuation of the property, including the valuation assessment number, map reference, owner, occupier, situation, description and extent. The original documents may be viewed at Worcestershire Archives: BA 8585, Parcel 1, Reference 009:5, No 6 (Aldington, Badsey, Wickhamford) and BA 8585, Reference 009:5, Parcel 1, No 22 (Offenham – for Blackminster which is now part of Badsey).
The Field Books, the next series in order of compilation, were prepared by the Valuation Office, and normally contain all the information about individual hereditaments to be found in the Domesday Books plus, in some instances, additional details descriptive of the premises. The original documents may be viewed at The National Archives in series IR58. Maps associated with the Field Books may be viewed at IR 129.
The Forms 37–Land contain information extracted from the Domesday Books, though in a different format. The original documents may be viewed at Worcestershire Archives: BA 8585, 009:5, Parcel 4 (Aldington, Badsey, Wickhamford) and BA 8585, 009:5, Parcel 10 (Offenham – for Blackminster).
A full transcription of the information contained in the above three records may be viewed atwww.badsey.net/history/vs, together with details of what the Valuation Survey and why it was conducted. [81]
Tithe and Enclosure Maps – Aldington was enclosed in 1808 following an Act of Parliament in 1807. The following records relate to Enclosure:
"An Act for inclosing Lands in the Hamlet of Aldington in the Parish of Badsey in the County of Worcester", 1807 – copy at Worcestershire Archives and a transcription atwww.badsey.net/enclosure.
Enclosure Commissioners' Award Schedules for Aldington, 1808 - original at Worcestershire Archives and a transcription at www.badsey.net/enclosure.
Enclosure Map, 1807 - original at Worcestershire Archives and a transcription atwww.badsey.net/enclosure.
www.worcestershire.gov.uk/cms/environment-and-planning/archaeology/information-and-advice/historic-environment-record/tithe-and-inclosure-map-project.aspx providing on-line access to digitised 18th and 19th century maps in the county. There is a special link for the Badsey GIS which links to a separate site containing further historical information about the parishes of Badsey and Aldington. [81]
Directories
An extract from the Topographical Dictionary of England 1831 by Samuel Lewis:
ALDINGTON, a hamlet in the parish of BADSEY, upper division of the hundred of BLACKENHURST, county of WORCESTER, 2 miles (E.) from Evesham, containing 87 inhabitants.
Last Updated: 24/01/2016